Computer Repair Price List for Southern California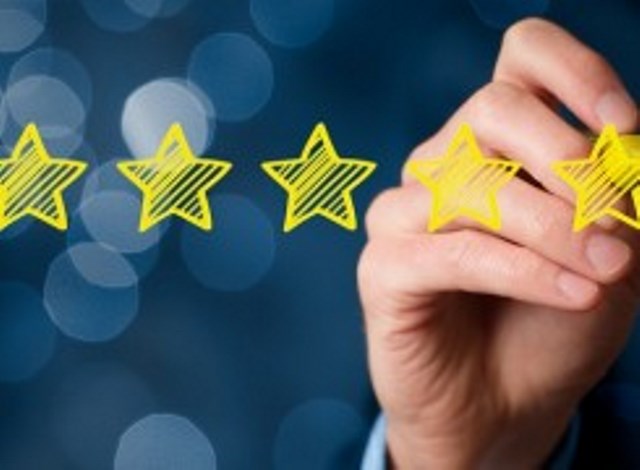 Last Updated: August 29, 2023 - How much does computer repair cost in Orange County, California? We are proud to present our own computer repair price sheet and list for in home or in office computer repair tasks. Our Computer Repair Prices are the best in the region. We will beat anybody's prices. We are also proud to present our price sheet for in-home network wiring and wireless systems repair. In some cases,we may need to take your computer to our shop to perform more difficult repairs such as screen and keyboard replacements. In home computer repair rates start at $75 and go up depending upon complexity. In Southern California, the cost for repair may be a little higher due to the operational costs associated with running a business in Southern California. Items to be repaired can include desktop computers, all-in-one computers, tablets and netbooks, and laptops, as well as external items such as printers, scanners and cameras. Common requests for computer repair assistance include cracked or damaged screens, broken laptop keyboards, hardware or software issues, computers that won't turn on, computers that freeze-up, error messages and/or warnings, suspected malware or virus infections, internet connectivity concerns, diagnostic services, upgrading components, data recovery, and more. We will beat anyone else's price for computer repair. Just bring us their quote and we can beat it. Our computer repair price sheet has better prices and rates than our nearby competitors including: The Apple Store, Best Buy's Geek Squad, Kevin's Computer Service, and Orange County PC Repair and more... Call or text us at (949)371-5079 for a free estimate or to schedule a repair.
Local Prices, Rates and Alternatives
In the Southern California market, there are several alternatives for computer service and a variety of service providers to from which to choose. We are proud to present our findings. If none of these work for you, you can also use HomeAdvisor, Angie's, or craigslist to find a computer repair provider.
Our survey has found several major players that include HelloTech, The Geek Squad, and Kevin's Computer Service. HelloTech is a large national company that sells a fixed monthly in-home service contract for as low as $150/year that includes all in home services. With this contract you only pay $69 for each service visit. HelloTech also offers an all-online service contract for $99/year, with unlimited 24/7 online support. They are able to deliver on this promise by using low cost outside contractors and foreign call center technicians. Most of their outside contractors are very sharp and speak fluent English. The Geek Squad is Best Buy's computer service division, an even bigger player. They operate with a whole fleet of trucks and employees who can service computers in store or in your home. The Geek Squad can also install and service your audio visual equipment as well. Kevin's Computer Service is a small business with multiple locations in South Orange County. They offer in-home and in-store repairs and service, as well as selling pre-owned computer hardware.
Computer Network Wiring Repair
We can repair your network wiring to resolve internet speed and reliability issues or to extend wiring to additional rooms. Our expert technicians can replace faulty inside wiring at a great low price. The cost to repair and upgrade in home wiring can vary depending upon the complexity of your home. Commercial sites with drop cielings are often cheaper to repair.
In Home Computer Repair
In home and outside Computer diagnostics and repairs typically involve using software, hardware, part substitution, partial or complete disassembly, and knowledge accumulated over many years of experience. Often times the diagnosis leads to the realization that the cost of repair exceeds the value of the computer diagnosed. If you have a computer that is over 7 years old and is now running Windows 10 and seems to be very slow, it may be time to replace it with one that has modern components.
Our local survey shows that you can get in home computer repair for as little as $35 from some craiglist ads. But can you really trust some chucklehead that you find on craigslist? Alternatively, the Apple Genious Bar can help with your Apple devices. Plus there are companies such as Geek Squad and My Computer Works who will send someone out to your home or business for as little as $50.00. Often you can take your computer to the Best Buy Geek Squad repair center for a quick $30 repair while you wait. If you have an Apple Macbook you can always take it to the Apple Store and the guys at the Genious Bar can often service it at no charge. However, if you want to hire a real seasoned professional who won't accidently delete all of your documents or destroy your computer, and is not just some pimply faced high school senior, then you will pay a little more.
Computer Repair Price Sheet and List Template for Orange, San Diego, and Los Angeles
All repair services can be done in your home or office, we will send a technician to your location to attempt to fix your computer problems, if our technician is unable to fix the problem onsite, he will bring the computer back to our lab for diagnostics and testing and replacement parts. Did your computer come with a 'free' anti-virus that's now no longer working and asking you for money? We'll remove all old anti-virus software and replace it with Sophos AntiVirus or MalwareBytes. If your computer has a virus, worm, trojan, ad-ware or any other type of malware, we can usually remove them all without wiping your computer and losing your data. The computer repair and service price list below includes most commonly requested items. Please ask us about anything we may have missed. Our computer repair prices are simple and straight-forward, either a flat rate or hourly rate.
Computer, tablet and phone Repair Prices in-home for Laguna Niguel, Dana Point, Mission Viejo, Laguna Beach and Newport Beach
• LCD Screen Replacement $150 + cost of parts - Dell, HP and Apple
• Printer Repair: for HP, Epson, Canon, Kyocera: $150 + parts
• Data Transfer: old MacBook to new MacBook: $95
• In home computer repair and tune up. Removal of malware and virus ware, computer speed up: $75/hour, 2 hour minimum
• In Home Virus Removal. Removal of malware and virus ware, install Sophos Antivirus: $200
• Remote Virus Removal. Removal of malware and virus ware, install Sophos Antivirus: $120
• In Home Computer Unlock. Forgot Your Password, Get back in, reset password: $150
• Apple iMac, or MacBook password recovery: Forgot Your Password, Get back in, reset password: $150
• Outlook Email Recovery and Repair: $95/hour
• Tablet Repair - battery replacement or screen replacement: Call for Estimate
• Business computer repair and tune up. Install and Configure applications, computer tune up: $95/hour, 2 hour minimum
• Data Recovery. Recover files from dead computer onto new computer: $75/hour, with 2 hour minimum
• Western Digital MyBook Live Recovery: $500 fixed fee
• Network services: install wired network connections, pull cable and terminate: 1@ $95/connection, or 2@$65/connection+
• Computer Upgrades: Windows 7 or 8 to Windows 10, or replace PC with new one: $95/hour
• Website design with your template and rollout: $300 for wordpress, $900 for Magento, $300 Shopify includes SEO work
• Server installation and upgrades, onsite at commercial location: $95/hour plus parking
• Shoretel Telephone system upgrades and configuration: $95/hour plus parking
• Avaya Telephone system upgrades and configuration: $95/hour plus parking
• Mitel Telephone system upgrades and configuration: $95/hour plus parking
• Exchange Server or Office365 configuration: $95/hour
• Windows to Apple Conversion to customer Apple device: $350 flat fee
• Setup Outlook for Cox email servers - in home service: $95 fixed fee
• Click of Death Data Recovery: from dead disk, call for estimate
• Computer Price List - Sale: 24 inch Dell LCD for $75, Dell Optiplex with 4th gen CoreI7 processor, 8GB RAM and Windows 7: $400 (1 year warranty on used computers and lcds)
• Windows 10 Upgrades: $120 fixed
• New Computer Setup and Computer Data Transfer Service: $150 fixed
• Repair Computer Network Price List: $75 rewire jacks, $95 per CAT6 network drop, $95 Reconfigure WIFI or install new WIFI AP. The cost includes new RJ jacks and patch cables.
• Replace rented Cox or Spectrum cable modem with customer owned modem: $95
• Ramsomware Recovery: decrypt your files, get your files back without paying bitcoins: $95 - $500 depending upon amount of files to decrypt.
• Computer Wiring Repair: The price and cost to repair depends upon the wire that is required. Dell Laptops often require a new DC jack to resolve charging issues. Other wiring issues include internal SATA power cabling. We can repair these wires too.
Apple Macintosh Macbook and Desktop Repair and Upgrade Services Price List
• Nobody can give you a flat price quote for MacBook repairs like us. We know MacBooks better than anybody, and are confident that our prices will stand up. Our video conversion service is designed to allow you to import old digital videos into icloud.
• Video conversion to modern format. Convert Apple QuickTime, AVI, etc. to H264. ($100 to $500) depending upon quantity
• Keyboard Repair or Replacement for MacBook Air: $200
• LCD Replacement for MacBook Air: $275
• Battery Replacement for MacBook Air: $100
• Upload photos and videos to Apple icloud and camera roll: $75/hour
• Recover files from dead Macbook and/or Mac Desktop: $75/hour
• Unlock, password reset and/or Recover Macbook or Imac: $150 - flat fee, will require 2 weeks
Computer Network Wiring Repair Cost Guide and Estimates
• Network Cabling Price Per Drop: $95 (100 ft cable run thru attic)
• Network Cabling Price Package for New Construction: 8 runs, 500 ft total for $650 (wood framing residential)
Phone and Tablet Repair
See our Price List for phone and tablet repair services
While You Wait Computer Repair
We can come to your home and repair and tune your computer, while you wait, just like the Geek Squad or the My Computer Works. But we are better then them
Make it Run Faster and Better
We employ our own technicians, we do not outsource. We can make your computer run faster and better and get a few more years of usuable service life from them. Our proven method of removing slow programs and services and tuning can take your 5+ year old computer and make it run like a new computer again. Don't buy another computer or hire the Geek Squad monkeys. Our 8 step method for making your computer run faster.
We are Not the Geek Squad and We are Not the Computer Repair Nerds
We employ experienced and seasoned professionals to work on your computer in your home. Unfortunately, the Geek Squad only employs high school dropouts and potheads to service their customers. Unfortunately Nerds and Geeks are just another cliche. Read their yelp reviews first and then call us
Website Design Services
Bare Wire Networks can design and build your business website too. We use wordpress and magento. We can Create a Website from scratch or from template.
See our blogspot.com tech blog and knowledgebase. Everything you need to know about tech.
Speed up your old Dell Laptop yourself. A great blog entry on how to do it yourself
Note: For Locations with parking charge, tech will accept validation, or payment for parking. There is a 1 hour minimum for South Orange County locations, for other locations, there is a 2 hour minimum charge. South Orange County Locations include Laguna Niguel, Dana Point, San Juan Capistrano, Mission Viejo, Aliso Viejo, and Newport Beach. We are the computer fix near me. When we are not near you, we can come to you and work on it in your home while you wait. We hope your computer repair price list meets your expectations.
Call us at (949)371-5079 to get a free estimate
A Charter Member of the Greater USA Chamber of Commerce